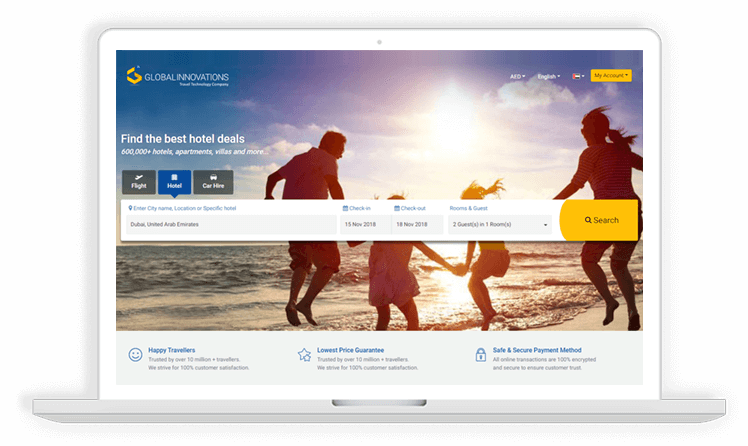 B2C online Platform
It's a user-friendly interface that allows B2C customers to book multiple products like Flights, Hotels, Car Rentals, Transfers, Tour and Insurance. It is connected with multiple GDSs and third party suppliers. It has complete booking process functionality from search results to generating ticket.
Key Features
Booking engine for Flights, Hotels, Car Rental, Transfer Services, Insurance and Tour
XML API integrations with multiple leading suppliers and GDSs
Integrations with multiple online payment gateways like credit card, debit card and net banking
Multi language and multi currency option
User registration and account booking history management
Responsive Booking Interface
Multi destination search option
Auto ticket and voucher generation
Easy to Use Booking Management
Fraud Management
Meta Search Engine Support
IP based localization support
Connected with Back Office and Accounts
Reports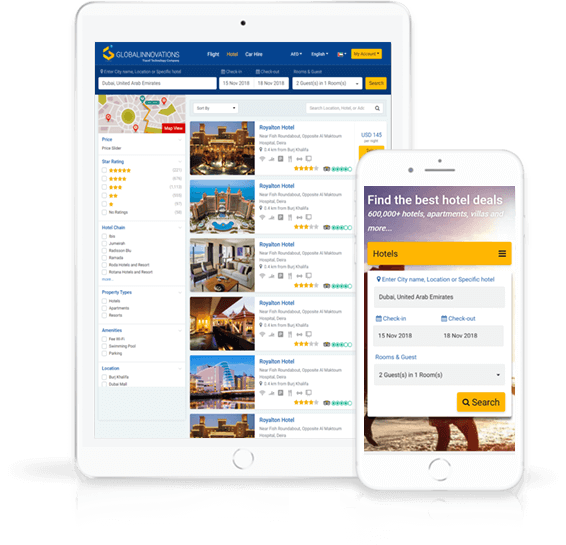 Benefits
User-friendly user interface with 3 simple booking steps
Smarter & faster search
Get to market quickly – Faster time to market
Fully customisable solution
Low cost implementation and maintenance.
Let's Talk About Your Needs